Shew! September is here. This month is going to be BUSY!
Right now I'm taking the time to link up to Farley's current Currently.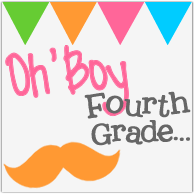 Sometimes I like to pretend I'm the 4th
Pistol Annie
. I think it could work. Two blondes and two brunettes. I can be "Sunshine Annie".
My lovely new principal instituted "Spirit Day" on Mondays. We get to wear our (
bright orange
) shirts with jeans if we pay $1. Love it! Also, every Friday is jeans day with a school polo! Less laundry for me. =)
We will be starting the third week of school tomorrow and the only Monday we've had was the first day! Thanks to Tropical Storm Isaac and Labor Day we've missed two Mondays. Four day weeks are okay by me. Especially when my lovely new principal let us move our Spirit Days to the Tuesdays.
Although I love wearing jeans to school, I have to give up my favorite shoe wear...flip flops. This girl would wear no shoes if they let me. Guess this means I need some shoes that are cute and comfy and school appropriate.
No matter how much extra time wearing jeans gives me and having two Mondays off in a row, I CANNOT seem to get it together and make a lunch plan. It would be so much easier if I had a personal chef to pack me a lunch everyday.
Here's what I'm loving this long weekend:
College football is back! So excited the Gators won their first game. I CAN'T WAIT until they win their last game, too. It's our year Noles!
I had a coupon for these cookies. I am in love with them. Yeah, not the healthiest choice, but so good.
Anybody else have to get every single bonus from Clinique like I do? I have a serious make-up bag collection. Clinique is basically the only beauty brand I splurge on, but when it come with free stuff why not? Free is for me!
I hope the rest of you are enjoying your Monday. Oh, and I'm three followers away from 300! Any ideas for a giveaway? =)

Pin It