Yay! August is here! It is a month full of so much fun.
That includes Farley's Currently linky.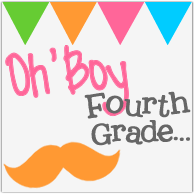 Here's mine!
I want someone to just go to the store and get me some new school clothes. Hopefully ones on sale. And ones that fit. Those two things never seem to go together for me. I have no style requirements besides those two things. If only it were as easy as Pinterest makes it look.
I'm so loving my new laminator. I don't need to print on card stock anymore. The laminate is so think. I should buy stock in Scotch.
Back to school must haves:
1. Every summer I get my Lakeshore coupon in the mail and have to get my plan book ASAP!
And then put the dates in it making sure to put extra big "NO SCHOOL" on days off.
2. I also need to get stock in HP. I so love me some color printing. That I of course laminate as soon as the ink dries.
3. The first week back can get a little tense with us teachers trying to get it all done in time for the darlings' arrival. I've got to remember that it's all in how I handle things and keep it positive. Just keep swimming! (See this post's opening line today...I'm trying!)
I went to an iPod training yesterday. The teachers at my school are so lucky and we all get some new iPod touches for our classes. We are big on technology and very blessed to get these things for our Title 1 students to use.
Maybe I should get stock in Apple, too...
Go check out
Heather's blog
. I'm part of her giveaway! Yay! (Ending positive, too...)
Have a great weekend!

Pin It